WE WOULD LIKE TO THANK OUR 2013 SPONSORS FOR THEIR SUPPORT!
Platinum Sponsors

inovex is an experienced OpenNebula Premier Partner based in Karlsruhe (headquarters), Pforzheim, Munich and Cologne. More than 130 IT engineers support various major enterprises and internet companies, applying their expertise to address and solve the many and varied IT challenges arising from the internet: – Integrated Enterprise Applications (Web/Portals/Mobile) – Business Intelligence (Reporting/Big Data/Search) – IT Engineering and Operations (High Availability/Scalability/Cloud) inovex has specialized in delivering digital consulting services and agile software development as a one-stop shop – from analysis of requirements to system design/implementation/integration and data center engineering/operations right through to knowledge transfer in the form of training, teaching and coaching. Clients: 1&1, arvato Infoscore, Bosch, Daimler, Deutsche Bahn, Deutsche Telekom, dm-drogerie markt, Dr. Oetker, EnBW, Fonic, GMX and WEB.DE, maxdome, Porsche, ProSiebenSat.1, Wirecard etc.
Silver Sponsors

For more than 15 years NETWAYS has been supporting companies to manage complex IT infrastructures based on open source software.
The offered solutions and high-end services based on Linux and open source tools ensure the smooth operation of networks, servers and applications. The expertise covers availability and performance monitoring with Nagios and Icinga, service and configuration management, cluster and load balancing systems for open source data center alongside hosting and managed services.

C12G (numeronym for Cloud Computing) Labs, the leader in private cloud computing management, is a Technology Company built on understanding the needs of our customers and partners and delivering the Cloud Management Software, Support and Services to make them successful.
C12G provides value-added enterprise-grade solutions around OpenNebula. C12G offers a comprehensive set of support subscription services, through which customers and partners can get production level support or build a custom cloud infrastructure or solution.
Small Bronze Sponsors

Viapps is an opensource automation live cycle solution of infrastructure services on cloud environments. It allows to create, install, configure, update, manage, monitor and audit network infrastructure services like Firewalls, DNS/DHCP/NTP servers, Proxy servers, SMTP Relays and IP Load Balance on cloud.
---
Media Partners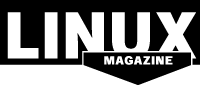 Linux Magazine is Europe's source of Linux know-how. By providing practical advice on working with Linux, Linux Magazine assists its readers to choose the best system for their needs and run it efficiently. Regular topics include Linux hardware and software, system administration, network computing, IT security, development, and Linux community news and issues. Linux Magazine serves experienced users, systems administrators and other Linux professionals across Europe.

ADMIN Magazine is a technical publication for IT administrators and CTOs. It provides applicable knowledge and in-depth background reports for all IT administrators using Linux, Unix and Windows. Issues of focus range from storage and backup to network management, monitoring, virtualisation and security.